Apresiado famia, amigu- i siguidónan.
Ta mi onor i privilegio anunsiá mi buki na kaminda na Ingles i Papiamentu, kaminda mi ta presentá e Vishon ku m'a risibí na 2008.
"Kurá Swaen – di Ruina pa Rikesa"
Danki na Prins Bernhard Cultuurfonds Caribisch Gebied (PBCCG) ku a rekonosé i kere den e proyekto akí, i a otorgá supsidio parsial pa publikashon i imprenta, ora t'asina leu.
A pesar di e retonan nos dilanti, manera aprobashon di gobièrnu i fondo pa realisashon dje proyekto ainda pendiente, komo e persona di fè den Ser Divino, ku mi ta, armá ku osadía i konfiansa, mi ta tuma e libertad di presenta bo e manuskrito den borador.
Esaki no ta djis pa bo lesa pa plaser. Lo mi apresiá di risibí bo opinion i komentario honesto I konstruktivo, den sekshon di komentario akibou i/o tirzahlibert@gmail.com pa mehorá e publikashon.
Di antemano danki pa bo amabel koperashon.
"Kaminda profeta n' ta haña revelashon, e pueblo ta bira pa su kuenta." Proverbionan 29:18
Kordialmente,
Tirzah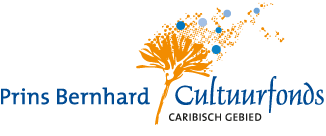 Tirzah Libert / All rights reserved / The content may not be reproduced without written permission of the author.