The honor was mine to be invited as guest speaker for members of Quota International Curaçao Silver.
As said, "every cloud has its silver lining" and that's exactly what "Go Ahead, You're Home" is all about.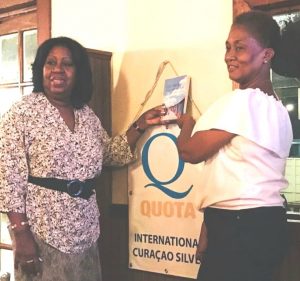 Author Tirzah Libert handing a copy of her autobiography "Go Ahead You're Home" to the club president Mrs Niovis Winklaar @ the QICS membership meeting on August 9th 2018.
#interestinglifestory
#caribbeanrolemodel
#fsib
Ms Tirzah Libert delivering her interactive speech with our members and afterwards receiving a token of appreciation by our Vice President, Mrs. Nolda Romer-Kenepa.