"Nelson and I were madly in love, with chemistry and passion."
At this point we were becoming friends, and one of the men asked me where I lived and where I was from, considering my names weren't commonly heard among the locals. His father and grandmother were also from the Dominican Republic, he said. "How interesting," I responded. Then he said: "You're so beautiful" which had me blushing. I thanked him for his kind compliment.
He asked if I would like to meet at the 'happy hour' after work and get better acquainted. I said: "Sure" and we made an appointment. My colleagues felt something blossoming and asked me what was going on. They even joked about an upcoming wedding!
Living alone, at liberty to go and come as I wish, with no obligation to anyone, one evening I invited that significant man to my house for dinner. Instead of going to the happy hour again, we had our own 'happy hour.' His name was Nelson Pierre. Nelson and I were madly in love. We had chemistry and passion when we were together. We spoke about our background, religion, and family. He came from a wealthy family, well known on the island.
Within three months since we had met, a date was set for August 28, 1987. Many of my friends were surprised at how quickly we were getting married. Some people, including my pastor, even asked if I was pregnant. Pastor Vincent was shocked and disappointed when I broke the news. His beloved friend and 'spiritual daughter,' who many looked up to, bluntly refused to follow the rules and regulations of pre-marital counseling installed by the church.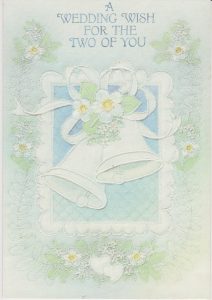 I told my pastor that living together while unmarried was also against the rules; hence we decided to marry by civil law. Disobedience was not tolerated, and consequentially I was suspended of my tasks.
Pastor Vincent didn't announce to the church that I had got married nor did he attend the civil ceremony. Back on Curaçao from our honeymoon, Pastor Vincent came by our house to wish us all the best. He sat down and explained his reason for not attending the civil ceremony. I appreciated the effort. After all, we were neighbors and friends going way back.
I can't deny the unpleasant feeling I had. Blinded by love and swept away by Nelson's charms, I neglected his friendly gesture, which was to my own hurt. During the counseling sessions, several issues would have unfolded and maybe, just maybe, my life would have taken another turn. The questions are:
Was I willing to openly discuss and expose Nelson's drug addiction, which at the time I was not fully aware of its impact?
Was Pastor Vincent's pastoral concern for this lost sheep unfounded?
Or was my behavior 'wrong and strong,' as daddy would say, 'taking shame make passion?'
---
From "Go Ahead, You're Home" – The Caribbean Dream with Grit & Guts
A true and poignant story of forgiveness, hope and love. Mountain-moving faith with a burning desire determined to succeed.