François Henri Pierre: I must say that when my mother first asked me to produce a chapter, I thought: "Do I really have to?" But looking back I now realize that I made the right choice. I believe that sometimes you have to do those things you don't feel like doing for the reason that the result might surprise you. You might then also have a nice story to pass on to others.
I probably wasn't aware of the problems my parents were having, as opposed to my sister who always had a serious look on her face on photos. My sister and I got along well and did a lot together. Until I was seven I enjoyed living in Curaçao.
After school we often visited my grandparents. It was the most loving and safe place for me.My grandfather was a sincere, stubborn, strict, loving and righteous man.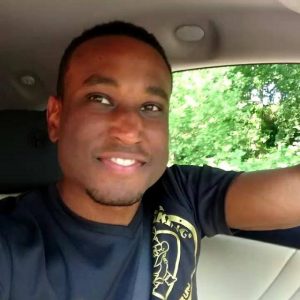 To me our home was the coziest in the neighborhood at Christmas time. My mother loved the Christmas season. Besides the Christmas season our birthdays were also spectacular. My mother is very good at organizing parties and other events. She once organized a series of concerts for my grandfather's 70th birthday and put him in the limelight. We also travelled quite often to Aruba, Bonaire, Santo Domingo and Miami. Besides all these nice moments, there were also less pleasant memories. The only thing that was missing during these beautiful moments was the presence of my father.
On August 13th 2000, my mother, my sister, and I landed in the "promised land" The Netherlands. During the ride home, I noticed it was all so big and open. Lots of trees and nice roads, I couldn't contain it all. Every fifteen minutes, I asked, "Are we there yet, are we there yet?"
In De Bilt, my sister and I went to a primary school called Buys Ballot where we did feel warmly received and most of the children were relaxed. I think I was the only black boy in the class but I still felt at home. Racist comments were made towards me sometimes, but then I'd fight and it didn't happen again.
When I joined the football club FC De Bilt, I was nicknamed The Black Pearl. I did pretty good and soon qualified for the selection of Group 'E'. I remember crying when the match was canceled, because I wanted to play football so badly, despite the weather.
Most importantly, I learned to persevere and practice self-control, no matter how annoying things would get.
Ultimately, on April 2nd 2015, I graduated from college and attained my Bachelors degree in Commercial Economics. I now bear the title Bachelor of Commerce, BSc. I'm now employed as an account manager.
---
From "Go Ahead, You're Home" – The Caribbean Dream with Grit & Guts
A true and poignant story of forgiveness, hope and love. Mountain-moving faith with a burning desire determined to succeed.